Nuclore


Cover Your Eyes
2022
Audio, found objects

Participants are instructed to sit in one of two wooden chairs while listening to the audio.





1st St
2022
Audio, performance, rice

Participants are instructed to walk in a circle on a floor covered in rice.




input : relay :: feedback : output
2022
Audio, found objects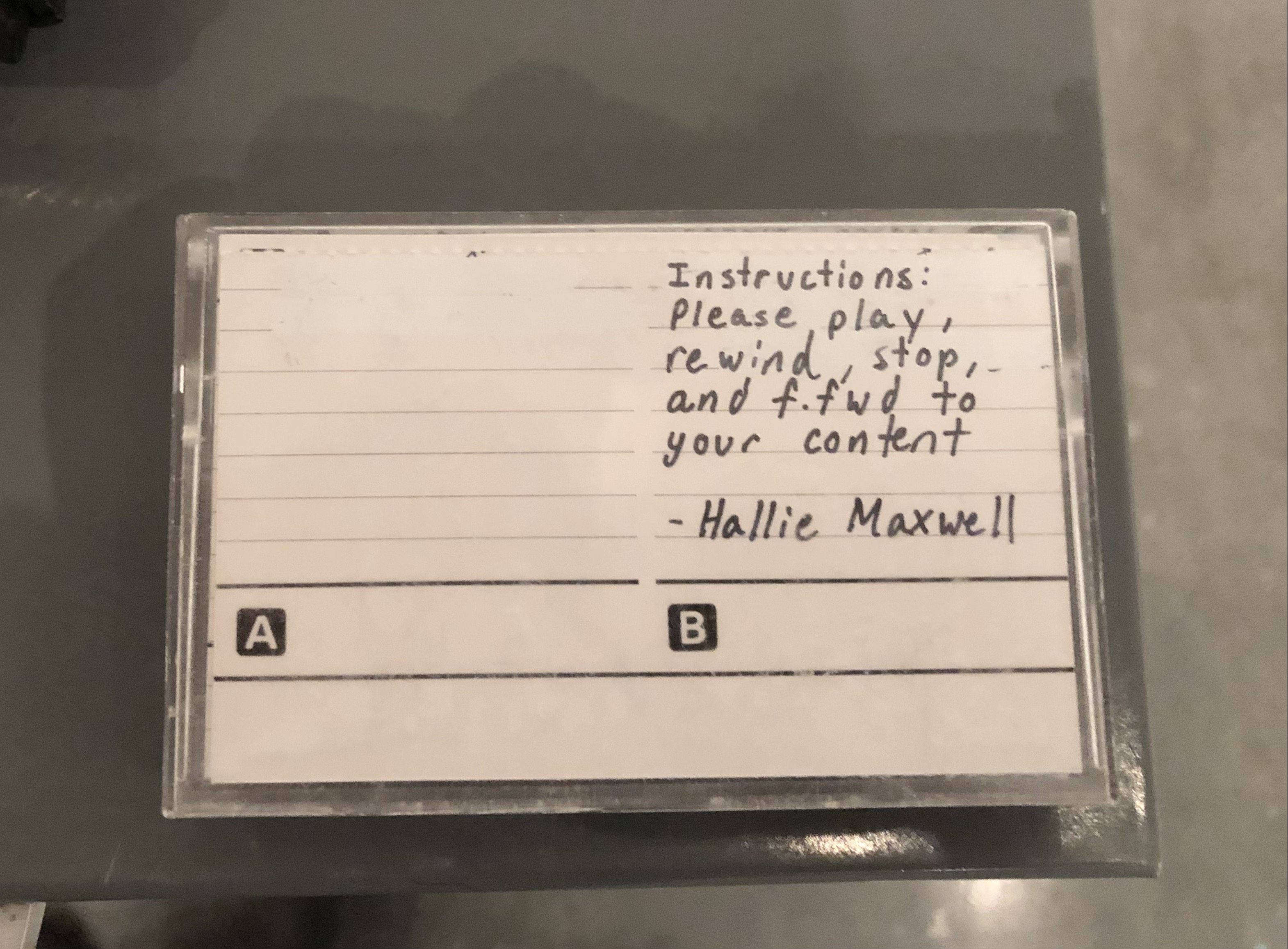 There is a feeling of responsibility as the descendant of hibakusha. That I must tell it right, pass it on, understand it fully, and be an expert. Through narrative storytelling and candid audio recordings, I explore several interwoven themes. These include generational trauma post-WWII, feelings of inaccessibility to cultural identity, and the distortion of oral history over time.

Artists such as Atsuko Tanaka with her "Work (Bell)" and Jiro Takamatsu with his shadow paintings, indirectly addressed their anxieties about post-WWII Japan. Contemporary artists such as Wendy Maruyama and Kei Ito have taken more direct approaches using repetition to represent victims of the war. However, unlike these artists, my work does not seek to confront viewers with the overwhelming mass of suffering. Instead, I take a more personal and confessional approach. From the lens of a descendant, trying to make sense of seemingly inconceivable family histories. I want participants to feel as if they know my family, lessening the barrier between them and a not-so-distant past.

Through audio, I ask the viewer to look internally as they visualize spoken word and relate stories to their own histories. Active listening is required to follow open storylines, piecing them together and filling in gaps. Other aspects of the work like found objects add more depth to the experience of the audio. The folding chairs utilized with "Cover Your Eyes" were most commonly used by the US Army in WWII. The material and construction of the chairs magnify the durational experience of the work. The tape recorder in "input : relay :: feedback : output" adds content to the work through degradation and references intergenerational dialogues. The performance of "1st St" compliments the twisting and turning movement of the narrative storylines. Dizziness from the performance and walking on rice add uneasiness to the experience.

"1st St" centers in 1950s and 60s Little Tokyo, Los Angeles and focuses on generational driving anxiety. "Cover Your Eyes" is told from my perspective and interweaves my personal experiences with stories that have been passed down to me. While the audio of "1st St" mainly takes on the perspective of my mother. The work "input : relay :: feedback : output" uses candid audio recordings of my family's conversations. One section of the audio that goes "nay, you're japonesa you should know it!" references the decreasing understanding of culture through generations. Additionally, accent and word choice show the intermixing of Japanese with American immigrant culture. The process of relaying recordings between digital and analog mimics my process and frustration of piecing together family histories. Through the use of direct and indirect accounts, I am interested in how stories change as they are passed down.